Cultivation area biological reaction equipment
Plant-Scale Microbial Fermentation Equipment
( fermentor, fermenter, cell culture, cellculture, bioreactor, bioreacter, solid state fermentation, liquid state fermentation, sterile equipment )
MGB-SV1k~20k Automatic Computer-Controlled Culture Equipment
Automated Sterilization-In-Place
Above 70% working volume, no blind spot tank design.
Apply to all kinds of batch, fed-batch, continuously-batch, semi-continuous and high-density batch.
All the contact surfaces inside the tank by mechanical MP#400+EP, outside the tank by mechanical MP#300+EP or acid cleaning.
(Note: EP : Electro Polishing , MP : Manual Polishing)
Enhanced High Resistance Torque Bearing Transmission Unit and Transmission Bracket ( SUS304+ Surface EP Processing).
Sterilization Type Double Set Mechanical Shaft Seal (Add Shaft Seal Sterile Water Generator can see the liquid level clearly by high transmittance window).
All kinds of high-dispersion bubbles efficiency stir blade & impeller (high kLa value design)
Stirring Shaft Execute Static Balance Correction.
Sterilize Quick Release Rugged Air Pipe (Anti-Clogging Highly Dispersed Air Sparger ),can remove and clean easily.
Sanitary Clamp No-Necked Joint Clips Applied to Pressure Sensor of the Tank Top, Diaphragm Type Manometer Port, Prepare Feed Port of the Tank Top and Antifoaming Electrode Port.
Quick Release Enhanced Short-Necked Dosing Port, Combustion Implant Bacteria Port, Diaphragm needle injection three intercept form implant bacteria port.
Φ25 Standard Convertibly Style Electrode Port ( PH port、DO port、preparation electrode port one of each.)
No Plot Material Type Spout Dedicated to Bottom of the Tank, Reusable Sterilize Online No Blind Angle Sanitary Tank Bottom Valve, Sterilize Integrated Sampling Valve.
High Sensitivity Speed Sensor (1,000Hz) Use PID Automatic Calculation Feedback Compensated Output to Stepless Speed Change Inverter ( Can Control Rotational Speed at ±1rpm ).
Sterilization Online AF Electrode Port ( Height Adjustable, respond to foaming high or low position.) ( High or low level setting, respond to different anti-foaming strategy).
All Kinds of Stainless Steel Pressure Meter, Full Bore Blow Off Stainless Steel Safety Value.
Online Reusable Sterilization Type of Acid, Alkali Dosing Tank and Acid, Alkali Endurably Diaphragm Control Valve x 2. Online Reusable Sterilization Type of Antifoam Dosing Tank and Acid, Alkali Endurably Diaphragm Control Valve x1.
Online Reusable Sterilization Feeding Tank and Acid, Alkali Endurably Control Valve x1. Can Add Feeding Flow Monitoring System(Optional). Set Function of the Dosing Tank at Random.
Add Sterilizable Air Flow Filter Domnick hunter made in England,0.01μm Absolute Filtrate Microorganism.
Add Cooling Water Y Type Filter, Steam Filter, Steam Pressure Reducing Valve, Air Duplex Preliminary Filtrate Group and Air Pressure Reducing Valve Group.
Name

Unit

MGB-SV1k

MGB-SV2k

MGB-SV3k

MGB-SV5k

MGB-SV10k

MGB-SV20k

Nominal Volume
L
1,000
2,000
3,000
50,000
10,000
20,000
Total Volume
1,120
2,260
3,220
5,550
11,000
21,000
Working Volume (about 70%)
750
1,500
2,100
3,500
7,000
14,000
The Tank Inner Diameter (D)
mm
830
1,050
1,200
1,450
1,800
2,200
The Tank Depth (Including the lower end fitting)
mm
2,000
2,550
2,800
3,300
4,250
5,500
Mixing Blade Diameter
mm
(D/3)
(D/2.5)
(D/3)
(D/2.5)
(D/3)
(D/2.5)
(D/3)
(D/2.5)
(D/3)
(D/2.5)
(D/3)
(D/2.5)
277
332
350
420
400
480
483
580
600
720
733
880
Speed
rpm
40~400
30~300
30~300
30~250
30~250
25~220
25~220
20~180
20~180
20~150
15~150
15~120
The Blade Tip Speed Max.
m/sec
5.8
5.2
5.5
5.5
5.2
5.5
5.6
5.5
5.7
5.7
5.8
5.5
Unit Volume of Air Flow(0.3kg/cm²Culture)
vvm
2.2
2
2.1
1.4
1.1
1
Total Electricity Demand 220v/3φ
A
100
150
50
70
100
150
250
The Amount of Steam Demand(2kg/cm²G 133°C)
kg/hr
300
700
1,000
1,500
2,500
4,000
Demand for the Amount of Air(2kg/cm²G)
1/min
36
48
75
159
333
848
Cooling Water Demand(2kg/cm²G 20°C)
m³/hr
4
7
11
18
30
50
Continue Caliber
Steam
A
25
40
50
65
65
80
Air
A
40
50
65
65
80
100
Water
A
25
40
50
65
65
80
Dosing Equipment


10L dosing tankx3
20L dosing tankx3
30L dosing tankx3
50L dosing tankx3
100L dosing tankx3
200L dosing tankx3
Feed Equipment (optional)


20L feed tankx1
30L feed tankx1
50L feed tankx1
200L feed tankx1
1kL feed tankx1
3kL feed tankx1
Dosing Tank Sterilization


Online resterilization
Fermentor Sterilization


Automatic Sterilized in Place
Other


Attached control console
Response to actual demand or project designing and planning
Tubular Frame Centralized Piping Control Unit to Unify Operation and Facilitate Removal (Steam and Cooling Water Utility Piping use SUS304TPx10S, Surface EP Processing).
All of the Automatic or Manual Valves, Meter Header, Lyophobic Valve, Check Valve, pump, Filter…etc. All wear stainless steel number plate to facilitate comparison of SOP and On-Site Operation.
Sterile Air Piping(After Sterile Filter use SUS316L Sanitary Pipe). Reserve Second Gas Mixer(Optional) Connect Port (Support Nitrogen, O, Ammonia and CO2…etc. Mixed add Proportional)
Exhaust Piping (SUS316L Sanitary Pipe) and related control valves. Expend Retrofitting Exhaust Analyze Equipment (Optional) to Facilitate RQ Test.
Transferring pipe SUS316L Sanitary Quick Release, Surface MP Processing, SIP Cleaning, Reserve CIP Connect Port.
Valves for Liquid-Connecting Parts are made of Biotech Dedicated Diaphragm Valve and Sanitary Valves.
All the frame use SUS304 Stainless Steel, Surface EP Processing in Control Unit.
Industrial Grade PLC Main Control Unit, Touch Screen Full Color Human-Machine Interaction, Full Graphic Dynamic Equipment Monitoring Operation Menu, Parameter Setting Menu. Online Monitor and Control Condition Trend Chart Immediately Analysis, Program(30step) Setting, Provide RS232C or RS422 / RS485 Central Monitoring Interface, Bilateral HostOn Control Power Transfer, Support DCS Distributed Control System.
Temp. Control:+5.0℃~60.0℃(PID).

Speed Control(CVT, Continuously Variable Transmission)

pH Control:0.00~14.00 pH (PID), Online pH Regulation and Compensate Shift (Touch Screen Human-Machine Interaction).
DO Control:0.0~200.0% (PID), Online DO Regulation and Compensate SPAN2 (Touch Screen Human-Machine Interaction).
DO CASCADE Strategy

Ventilation Manual or Automatic Flow Adjust System. 1 ~ 2vvm
Tank Pressure Control: 0.00~3.00kg/cm2 . (P I TC Control)

Antifoam Control: Delay, ON/OFF, ALARM, Feed Strategy, Press Bubble Strategy and Mechanical Destroy Bubble.
Fed(Nitrogen、Carbon) Strategy—Programmable, Functional Programming Fed, pH stat, DO stat Fed, On/Off Intermittently and Continuously Flow Control Feeding.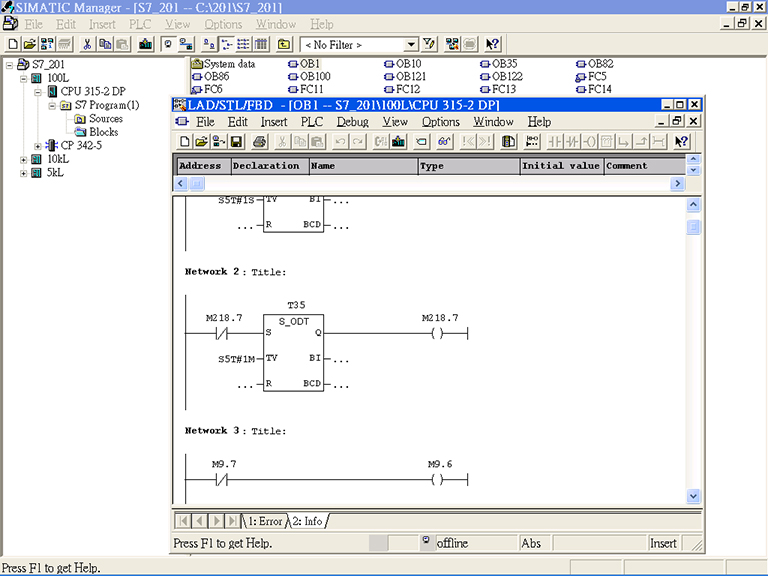 Service and Product Assurance (Service and Product Warranty)
Integrity Technical Consultation, Education and Training and After-Sales Service, One Year Guarantee, Four Times (Once per Season) Free Examination and Maintenance in Warranty.
Plenty Kinds of Manufacturing Documents to Provide Proprietor Validate.