Micro-Giant BioEngineering
Professional microbial culture engineering manufacturer in Taiwan. Design and manufacture of Bio-clean equipment in the up- and downstream. Provide complete system planning integration and solution by experiment, quantity production, industry quantization and back-end processing equipment and technique.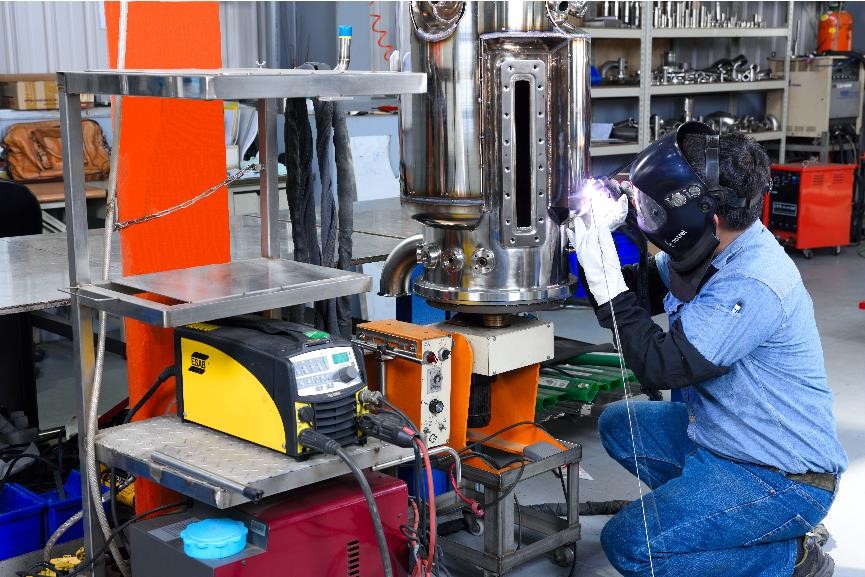 CMF(進基-恩必斯) Taiwan
Agent of Mitsuwa,Japan fermermentation equipment and technology.
BOT (百歐) Taiwan
Agent of Marubishi, biggest brand in Japan, Microbial cultivation equipment and technology cooperation.
BOT (百歐) Guangzhou, China
Sale equipment of Marubishi, Japan and Micro-Giant BioEngineering, Taiwan.
微聚 Micro Giant BioEngineering
Integrated and expanded biotechnology department officially in 2005, established Micro-Giant BioEngineering(Paid-in Capital NT$twenty-five million) for international marketing and manufacture.
Sold duty in microbial culture project, design and manufacture of Bio-clean equipment,integration and solution in up-and downstream.
微聚 Micro Giant BioEngineering

Established the Factory I in Changhua, Taiwan

微聚 Micro Giant BioEngineering

Corporate Headquarters settled in Taichung Software Park